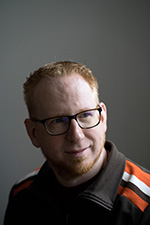 Wees gezond, maar wel met mate, Loesje (in Dutch).
Those who don't believe in magic, will never find it. Roald Dahl (author).
It's fun to do the impossible. Walt Disney (entrepreneur, animator, writer, voice actor and film producer).
If you want a happy ending, that depends, of course, on where you stop your story; Orson Welles (actor, director, writer).
Nobody likes to lose, but everybody has to learn how to deal with it; Nucky Thompson, Boardwalk Empire (tv show).
Flip a coin, when it's in the air you'll know which side you're hoping for. Arnold Rothstein, Boardwalk Empire (tv show).